Welcome to Chakralog, the official blog for Dorad & Sirius – a science-fiction concept devised for the digital environment.
The format involves a storyline evocative of wholesome science-fiction comic adventures of the past, while utilising production and presentation methods which didn't exist at the time.
The purpose of the blog is to outline various aspects of Dorad & Sirius during its development, while accompanying the concept with relative items generally.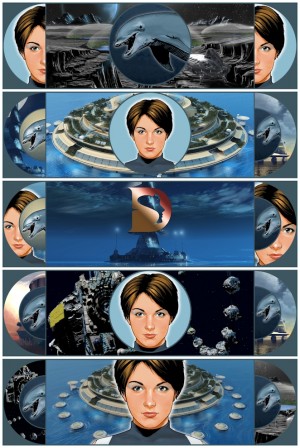 Dorad & Sirius: Copyright © Geoffrey Ellis 2017